The aim of the research project Working hours, health, well-being and participation in working life (WOW) – creating new working time models and solutions for Nordic countries has been to develop evidence-based models and solutions related to working hours in order to support health, well-being and work participation.
The project, which was started in 2015 and has included partners from Finland, Sweden, Denmark and Norway, is now coming to an end. The main scientific results, including recommendations relating to working hours and work-time control, were presented at an online symposium on 13 November 2020.
So, what have they found, and what is the Nordic added value from the project? We asked project leader Mikko Härmä, professor at the Finnish Institute of Occupational Health.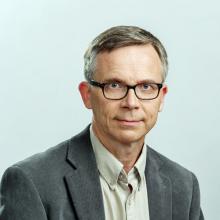 You have studied how shift work and flexible working hours impact health and well-being. What did you find?
"Based on a set of separate studies, we found that night shift work is associated with increased risk of serious health risks like accidental injuries, sickness absence, female breast cancer and maternal health problems and miscarriage. On the other hand, our studies indicate that good shift scheduling and work-time control can decrease these risks. This was especially true for the increased risk of musculoskeletal and mental symptoms, sickness absence and occupational accidents."
What types of occupational groups have you studied?
"The WOW project has published over 110 original articles that cover studies of a wide range of occupational groups, for example in the health and social care sector. However, we have also used nationally representative samples in some countries and studied expert work, managers and safety-critical industries."
What is the Nordic added value of the WOW project?
"The overall aim of the WOW project was to perform comparative research of working hours, high-quality cohort studies on health and well-being, and intervention studies generating state-of-the-art knowledge in the area using a Nordic approach. By analysing unique register data related to daily working hours and health, we could utilise dose–response data on the association of different working-hour characteristics with health outcomes, making it possible to give detailed recommendations on optimal work characteristics in shift work."
In your final report you make certain recommendations based on your findings. What are these about, and who are they targeting?
"Our main message is that we recommend shorter spells of night work and more time to recover between shifts for Nordic employees. Pregnant women should not have more than one night shift in a week. It is also important that guidelines on more flexible working practices should be tailored according to age, gender, work ability and the type of work, which will ultimately increase the individual's work-time control in general."
The Covid-19 pandemic has really changed the working situation for many of us. How could the outcome from the WOW project help in shaping working models in post-pandemic times?
"We have created an active Nordic research platform on working hours, health and welfare. The WOW project has produced and updated cross-national working time recommendations, especially in terms of night shift work, flexible working hours and individuals coping with unsocial working hours. Working from home, often without daily social interactions with colleagues, and less ergonomic work could lead to increased physical and mental problems. On the other hand, this type of work increases work-time control. Recent WOW project results support the possibility that having increased opportunities to regulate daily working hours decreases sickness absence due to musculoskeletal problems."